LET'S CURE CYSTIC FIBROSIS AND PARTY WITH LOUISVILLE CRASHERS AND ALEX REYMUNDO!
May 16, 2022
Fri, May 20, 2022 - 08:00 PMEDT - Saturday, May 21, 2022 - 12:00 AM EDT
WesBanco Amphitheater, 176 Pk Vw Ave Ave, Mt Washington, KY 40047
As you may know, my daughter, Mary-Claire (pictured below with me), has cystic fibrosis and I want to see her and everyone with cystic fibrosis live long and healthy lives, so we've decided to hold a comedy show and a concert for a much needed night of fun! The event is on Friday night, May 20th, 2022, at 8pm. I'll tell you more about the concert but first let me tell you what cystic fibrosis is and more about why it matters to me.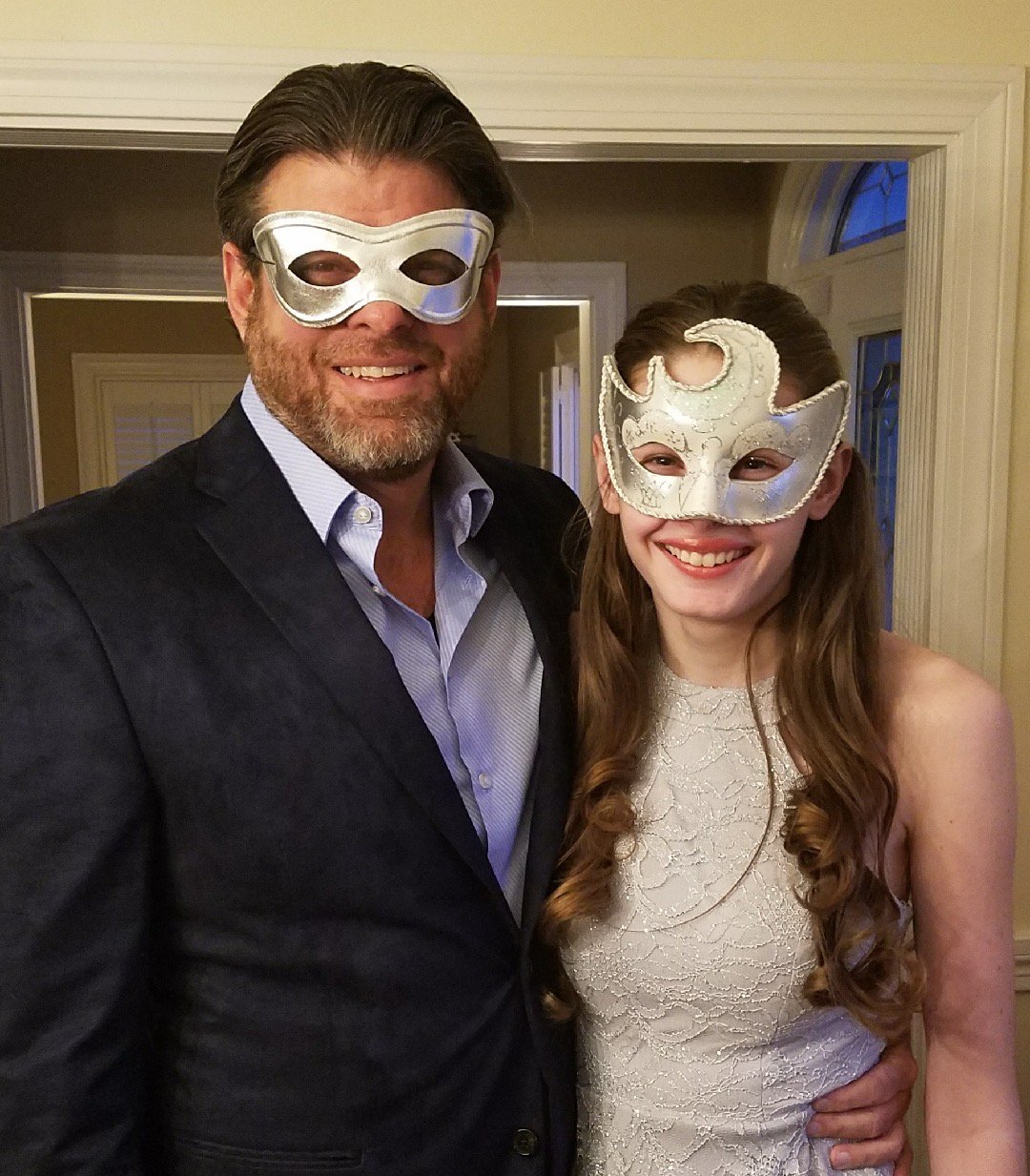 Cystic fibrosis is the most prevalent genetic disease in the United States. Advances continue to be made in finding a cure, but your help is needed now - more than ever - to help keep up the momentum of this life-saving research. Too many young lives depend on this vital research to let it go unfunded!
Just a few years ago, we could have expected her to live to age 18. Now, the average life span is twice as long - 38! We are blessed because my daughter receives excellent care and has a mild to moderate case. Other families are not so fortunate. Help me help them. Please donate whatever you can - even if it is a dollar.
https://www.youtube.com/channel/UCp_thhjN6ao7RZNv020Aodw
Let's Cure CF Inc and the City of Mt Washington present the Louisville Crashers and Alex Reymundo in concert! Tickets are free but you can donate to help find a cure and help those less fortunate who suffer from the disease if you wish!
On May 20, 2022, we're hosting a concert at the Mt Washington Amphitheater featuring the Louisville Crashers and Alex Reymundo to raise funds to cure Cystic Fibrosis and to support medical care for those with Cystic Fibrosis. Come join us for a night of laughter and great music in support of a worthy cause.
Please help me meet my fundraising goal by making a donation if you can. You'll feel confident in knowing that your generous gift is used efficiently and effectively: 100% of the net proceeds goes directly toward supporting research and specialized care that improves the quality of life for those with CF.
https://www.youtube.com/user/alexreymundocomedy
We will have Number Juan Tequilla, Forest Edge Winery, a local brewery, and food trucks there. The event is on Friday night, May 20th, 2022, at 8pm, Alex Reymundo, the Red-Nexican, takes the stage for a comedy show before the Crashers take the stage. Alex is fondly known as the 7th member of the band, so he'll probably join the band along the way.
Making a donation is easy and secure! Just click on the link below to make a donation and get a ticket if you want to come to the show. Any amount you can donate is greatly appreciated!