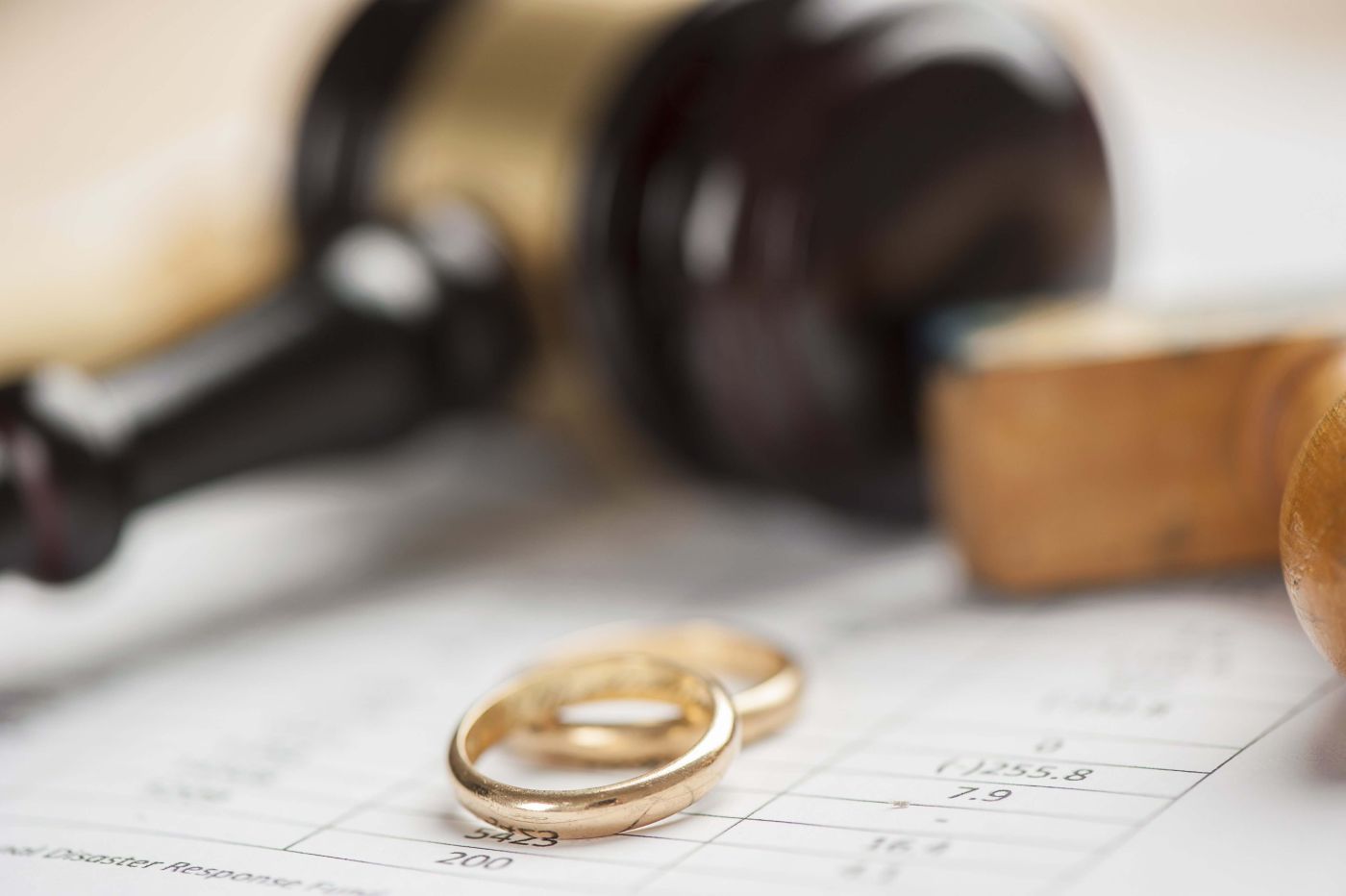 IS KENTUCKY A NO FAULT DIVORCE STATE?
Feb. 11, 2019
You came here today with a simple question:
Is Kentucky a No Fault Divorce State?
The short answer is "yes" — Kentucky is a no-fault divorce state. The longer answer is that, in truth, that statement isn't all that meaningful because all 50 states offer some form of no-fault divorce. They simply vary on their definitions of no-fault divorce, as well as their requirements to obtain one.
Kentucky's Definition of No-Fault Divorce
Kentucky is among the states that enforce what you might call "true" no-fault divorce. That is, the state doesn't allow fault-based dissolutions of marriage, which in layman's terms means you cannot seek a divorce on the grounds that your spouse cheated, abandoned your family, was abusive, or otherwise behaved in a cruel manner.
Now, that's not to say that Kentucky's family courts don't care about those wrongdoings (and in fact, they become extremely relevant when your case hits the negotiation stage). Rather, your reasons for separation are not needed in order to file for divorce in Kentucky. When you go to the family court to file, they only want to know that you're ready to begin the divorce process.
How Will No-Fault Divorce Law Affect My Case?
Again, Kentucky's no-fault divorce system allows you to file for divorce without having to prove that your spouse is to blame for your marriage coming to an end. However, that system doesn't automatically determine how the divorce process will unfold for you and your ex. Really, that all depends on whether the two of you can make cooperative decisions on factors like child custody, child support, property division, division of debts, and spousal support.
In other words, how your divorce plays out will depend on whether yours is a contested divorce or an uncontested divorce.
The Difference Between Contested & Uncontested Divorce
After you or your spouse has filed a Petition for Dissolution of Marriage, your path to legal separation could vary drastically based on what kind of divorce you're going through:
Uncontested divorces are straightforward in the sense that the divorcing spouses agree to work together to outline the terms of their separation. They must draft a marital settlement agreement and present it to the court for approval.

Contested divorces are a touch more complex since they occur when the two parties can't see eye-to-eye on the terms of their separation. When this happens, it's up to the court to divvy up the spouses' financial and parental responsibilities.
Whether your divorce is contested or uncontested, it pays to speak with a seasoned family law attorney sooner rather than later. For uncontested divorces, an attorney can help you and your ex stay on track and effectively draft your marital settlement agreement. If yours is a contested divorce, you'll want an attorney who can stand up for your best interests in or out of the courtroom.
Choosing Your Shepherdsville Divorce Lawyer
We at the Law Offices of John Schmidt & Associates sincerely hope that your divorce is as amicable and painless as possible. However, we would like you to know that we're here for you regardless. Whether you need a strong advocate to fight for you in court or a level-headed guide to help you and your ex negotiate the terms of your separation, we are readily available to assist.
We represent clients throughout Bullitt County, Hardin County, and Jefferson County, Kentucky, so please don't hesitate to schedule an appointment with us whether you live in Shepherdsville, Louisville, Elizabethtown, Jeffersontown, Mount Washington, Radcliff, or a neighboring area. We look forward to working with you.
Finding a Good Lawyer
One good way to find a lawyer is to check out their online recommendations, ask friends, acquaintances, or other lawyers and attorneys for referrals and then interview the candidates. You can call my office at 502-509-1490 to schedule a consultation to discuss your options or set an appointment here: https://www.johnschmidtlaw.com/schedule-appointment/
Let Our Experienced Team Help
If you're facing divorce, custody, grandparent's rights, paternity, adoption, criminal charges, personal injury, or need deeds or wills prepared in or around Shepherdsville or Shelbyville or Taylorsville or Radcliff or Elizabethtown or Louisville, Kentucky, rely on our team at the Law Offices of John Schmidt & Associates. We will fight aggressively to help you protect your rights with the goal of obtaining the most favorable outcome. Schedule an appointment here: https://www.johnschmidtlaw.com/schedule-appointment/