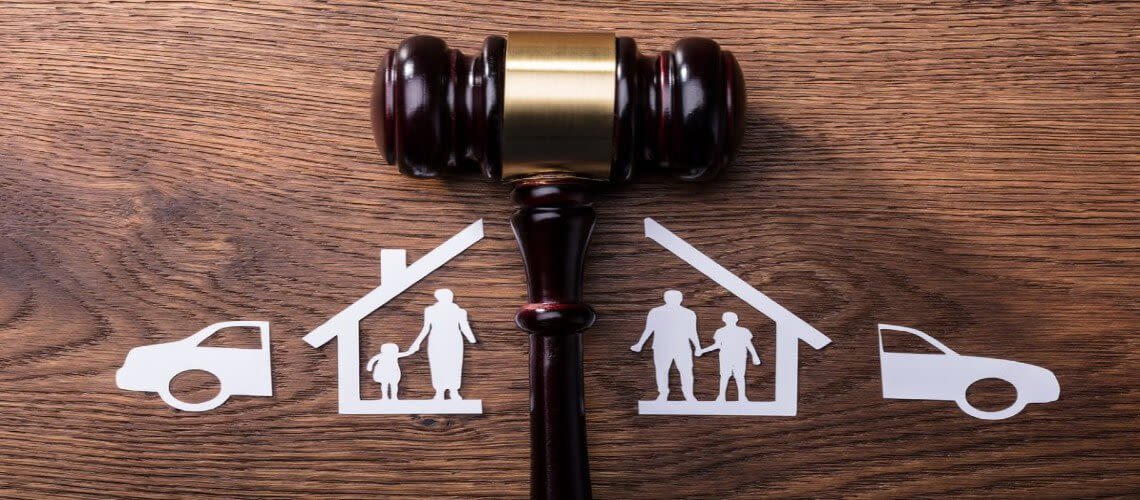 HOW TO MODIFY A CHILD SUPPORT ARRANGEMENT
July 20, 2020
According to statistics from the U.S. Census Bureau, approximately 23 percent of children in the United States under the age of 18 live with a single mother, while about 4 percent live with only their father. Sound child support arrangements are often in place to ensure that these kids are cared for sufficiently. However, a change in circumstance to either parent may prompt the need to review or modify an existing child support arrangement.
Our attorneys at the Law Offices of John Schmidt & Associates can answer all your questions pertaining to modifying child support arrangements. We can provide you with the comprehensive legal guidance and advocacy you need to navigate through the modification process and find an acceptable resolution. We proudly serve clients throughout Shepherdsville, Kentucky, and the surrounding areas of Louisville, Elizabethtown, Jeffersontown, Mount Washington, and Radcliff.
Reasons to Modify a Child Support Arrangement
Child support payments aren't set in stone. Under Kentucky laws, a child support arrangement can be modified if there is a "material change" to circumstances or the amount in the existing arrangement no longer falls within the original recommendation of the Kentucky Child Support Guidelines (CSG). Some reasons to modify a child support arrangement include:
Change in the financial situation of the parent

The parent has a new baby

The parent remarries

There is a change in custody

A parent loses a job

A parent relocates

The child becomes disabled or needs additional medical or dental care

The death of the obligated parent

The child requires additional educational, job training, or other special needs
Kentucky Definition of "Material Change"
Under Kentucky laws, the Cabinet for Health and Family Services can modify the amount of child support due if either parent has experienced a material change in circumstances. A 15% increase or decrease in the income of the parent is generally recognized as a material change. However, if a child support modification action is filed within one year of entry of a child support order, the parent must show a change of at least 25% to either parent's income.
Calculating Income for Child Support in Kentucky
In Kentucky, the court uses a guideline formula to establish child support if the parent who is assigned to pay support quits their job or takes a lesser paying position in order to minimize or avoid child support obligations. The court may try to determine the paying parent's earning capacity using:
The parent's recent work history, including position, wages, or salary

The parent's job or occupational qualifications

The parent's work skills

The parent's training and education.
How Remarriage Affects Support
Remarriage is another factor that may prompt a child support modification action. Although remarriage alone doesn't necessitate a change in the amount of support due per month. However, the court may consider the new spouse's income in certain cases. Moreover, a new child may also affect support amounts. Each situation is unique and is evaluated on a case-by-case basis.
How Legal Counsel Can Help
Child support arrangements in Kentucky can be very complicated. If you believe that circumstances have changed since the original child support order and you think your child support payments should be modified, reach out to a knowledgeable Kentucky family law attorney immediately.
Our attorneys at the Law Offices of John Schmidt & Associates have dedicated their careers to handling family law, divorce, child custody, and child support-related matters. As experienced child support attorneys, we can help with every aspect of your child support arrangement process, including review, modification, or termination. Our team will negotiate with all parties involved to reach an acceptable resolution.
Shepherdsville Divorce & Family Law Attorney
If you're contemplating a divorce, the Law Offices of John Schmidt & Associates is here to help. We will use our experience in resolving child custody battles and other many types of family law matters to benefit you. Our office is conveniently located in Shepherdsville, but we are also proud to serve the surrounding legal communities of Louisville, Elizabethtown, Jeffersontown, Mount Washington, and Radcliff, Kentucky. Call today to schedule a free meeting and ensure sure that you know facts from fiction.
Finding a Good Lawyer
One good way to find a lawyer is to check out their online recommendations, ask friends, acquaintances, or other lawyers and attorneys for referrals and then interview the candidates. You can call my office at 502-509-1490 to schedule a consultation to discuss your options or set an appointment here: https://www.johnschmidtlaw.com/schedule-appointment/
Let Our Experienced Team Help
If you're facing divorce, custody, grandparent's rights, paternity, adoption, criminal charges, personal injury, or need deeds or wills prepared in or around Shepherdsville or Shelbyville or Taylorsville or Radcliff or Elizabethtown or Louisville, Kentucky, rely on our team at the Law Offices of John Schmidt & Associates. We will fight aggressively to help you protect your rights with the goal of obtaining the most favorable outcome. Schedule an appointment here: https://www.johnschmidtlaw.com/schedule-appointment/