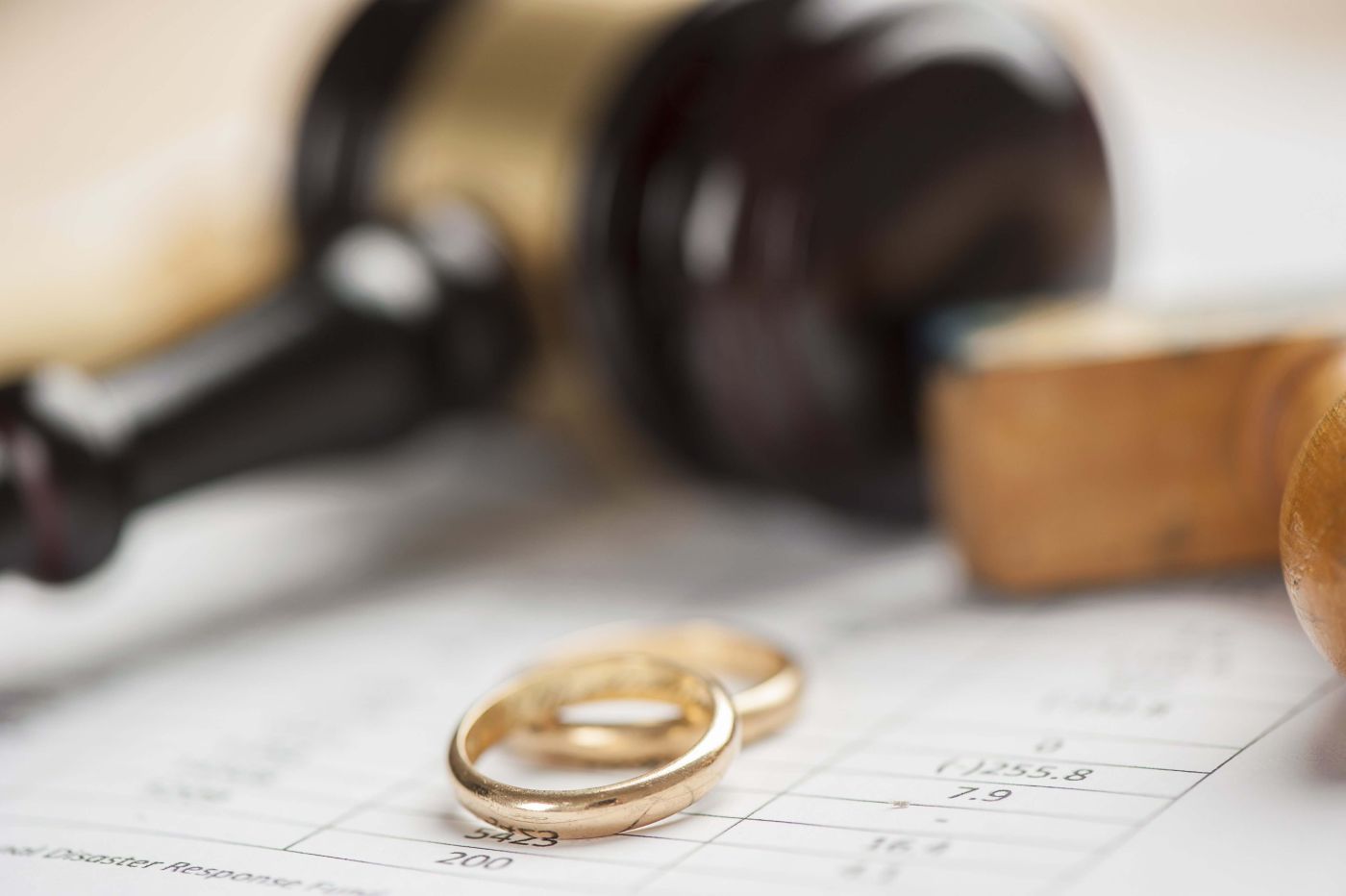 DIVORCE VS. ANNULMENT IN KENTUCKY: WHAT'S THE DIFFERENCE?
Jan. 22, 2020
A separation is always tough, no matter the circumstances. But you wouldn't be alone if you and your spouse are considering going your separate ways. According to data from the American Community Survey for 2018, it is estimated that 12.8% of all Kentucky residents over the age of 15 years old are divorced and 2.2% separated.
You may be thinking of starting divorce or legal separation proceedings. However, in some cases, a marriage annulment may be possible.
What is an Annulment of Marriage Under Kentucky Law?
Technically, both a divorce and an annulment have a similar end result; both parties are single and free to remarry one day should they wish to do so.
In the case of a divorce, the court recognizes that a marriage existed and legally terminates it. Kentucky is a no-fault divorce state, meaning that you do not need to blame your spouse or name a specific reason when requesting a divorce, as long as you can demonstrate that your marriage is broken beyond repair.
But what is an annulment? Once granted, an annulment implies that your marriage was never considered valid and that you were never husband and wife. For that reason, valid legal grounds are required.
Grounds for Requesting an Annulment in Kentucky
According to the Kentucky Revised Statutes, a marriage is prohibited and void if:
One party has been declared mentally disabled by the court

One of the spouses was already legally married to someone else

It's solemnized by a person who did not have the required authority

It's between more than two individuals

And much more
Note that we are discussing marriage annulment from a legal standpoint and not from a religious standpoint, which in the Catholic faith is granted by a Church tribunal and allows both parties to eventually remarry in the Catholic Church.
We Have Been Married for 10 years; Can I Request an Annulment?
The short answer is no. Since annulment means that the marriage was never considered valid, it is expected that one will find out about the grounds for annulment and engage proceedings in a timely manner.
In Kentucky, a spouse has 90 days from the day that they discovered there was a lack of consent due to mental illness or intoxication, use of force, duress, fraud, or sexual impotence to request an annulment and 1 year from discovering that a marriage is considered prohibited.
If you are making this request on the grounds of a spouse being underage, a petition should be filed before the person concerned reaches the age of majority and cohabits with their spouse.
Divorce, on the other hand, can be requested at any time in Kentucky, whether you've been married for 6 weeks or 10 years.
I Think My Marriage is Eligible for Annulment, But Isn't It Easier to File for Divorce?
Not necessarily. In the case of divorce proceedings, the court will divide all property acquired during the union equitably between spouses, establish child support and custody rights and will sometime conclude that a spouse must pay alimony to the other. In the case of an annulment, the above does not apply.
Indeed, when a marriage is annulled, spouses do not have the right to receive property division or alimony as it's as if they were never legally married. However, if you and your partner had children together while you were married, you will still have to establish custody and financial support.
Do You Really Need a Lawyer?
If you are considering separating from your spouse and are located in Shepherdsville, Kentucky or in the neighboring areas of Louisville, Elizabethtown, Jeffersontown, Mount Washington, and Radcliff, I encourage you to give me a call at 502-305-3499.
We can discuss whether a divorce, a legal separation, or an annulment of marriage is appropriate in your circumstances. The annulment process is very particular and retaining the services of a lawyer will ensure that you have valid legal grounds to make this request to the court as well as the evidence to back up your claims and convince the judge when you have your day in court.
I understand how difficult this time is for you and your family. You can rest assured that my firm — the Law Offices of John Schmidt & Associates PLLC — will go above and beyond to make this as stress-free as possible for you.
Shepherdsville Divorce & Family Law Attorney
If you're contemplating a divorce, the Law Offices of John Schmidt & Associates is here to help. We will use our experience in resolving child custody battles and other many types of family law matters to benefit you. Our office is conveniently located in Shepherdsville, but we are also proud to serve the surrounding legal communities of Louisville, Elizabethtown, Jeffersontown, Mount Washington, and Radcliff, Kentucky. Call today to schedule a free meeting and ensure sure that you know facts from fiction.
Finding a Good Lawyer
One good way to find a lawyer is to check out their online recommendations, ask friends, acquaintances, or other lawyers and attorneys for referrals and then interview the candidates. You can call my office at 502-509-1490 to schedule a consultation to discuss your options or set an appointment here: https://www.johnschmidtlaw.com/schedule-appointment/
Let Our Experienced Team Help
If you're facing divorce, custody, grandparent's rights, paternity, adoption, criminal charges, personal injury, or need deeds or wills prepared in or around Shepherdsville or Shelbyville or Taylorsville or Radcliff or Elizabethtown or Louisville, Kentucky, rely on our team at the Law Offices of John Schmidt & Associates. We will fight aggressively to help you protect your rights with the goal of obtaining the most favorable outcome. Schedule an appointment here: https://www.johnschmidtlaw.com/schedule-appointment/