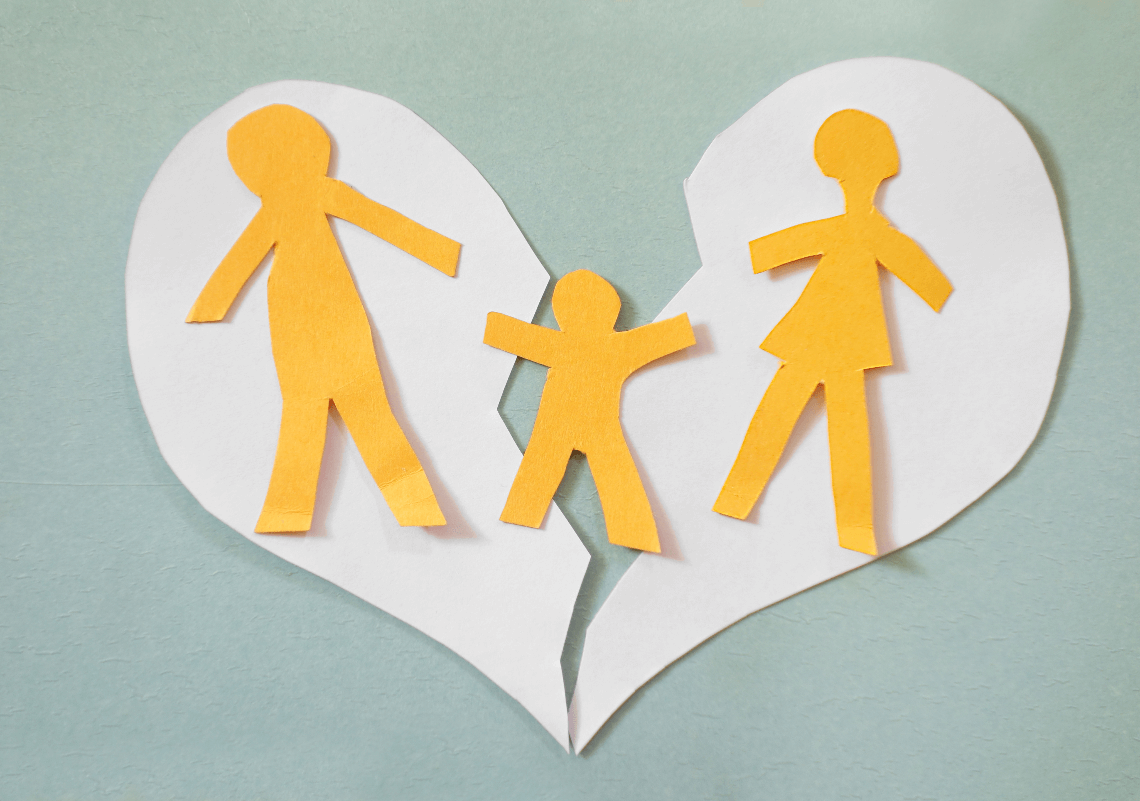 COMMON MISCONCEPTIONS ABOUT DIVORCE & FAMILY LAW
May 7, 2019
No one gets married expecting it all to fall apart, but according to 2011-2015 data from the National Survey of Family Growth, more than 22% of first marriages end in divorce within five years and 53% of marriages end by their 20th year. With fairly steady divorce rates reported over the last decade, it's not uncommon for American families to share this formal separation experience.
While leaning on others who have gone through a divorce can help emotionally, it's important not to take advice about the legal proceedings of divorce from anyone who isn't an experienced family law attorney. Many misconceptions exist about how divorce affects the family — we don't want you to be duped by what you've heard.
When the likelihood of divorce looms over your family, having children to consider can add further stress on parents trying to navigate custody agreements. Kentucky family courts strive to work in the best interest of the child, but the rumor mill surrounding divorce often leads to uncertainty and increased anxiety for the parties involved. Taking the wrong advice could hurt your case.
Additionally, in the age of the Internet, many different ideas float through the web about divorce — some of which are extremely misleading. You'll definitely want to work with an experienced family law attorney to fully understand how to seek a fair custody arrangement and how the unique details of your case will affect the outcome.
Common Misconceptions About Divorce
Some of the most common worries and inaccurate notions about divorce include:
Committing adultery means you will lose everything, including parental rights.
This is false. When infidelity happens, it's likely that the bond of trust in a marriage has been broken beyond repair. Adultery can have an impact on the separation of assets and other related negotiation points but does not automatically doom your chances of sharing custody.
Children get to choose where they live.
Children are allowed to voice their preferences if they have them, but a judge is not required to fulfill their wishes. Depending on the child's age and expressed wishes, a judge may use his or her own discretion to include that (or not) in making their final custody decision.
Mothers are always rewarded custody of the children.
It's no lie that history has shown a tendency to favor the mother in contested divorces, particularly when the custody of a young child is involved. Many fathers we see are discouraged from the outset, but women can also be ordered to pay child and spousal support or face other unfavorable court orders depending on the facts of the case.
Each parent is entitled to 50/50 custody of their child(ren).
When you have been half responsible for the creation and care of your children, it's easy to understand why you might feel entitled to an equal share of their custody. However, there are many factors that a judge may take into consideration such as the lifestyle of each parent, your ability to care for your kids, and the desires of the children. Though it may be the default in Kentucky, it is unlikely that a judge will order in favor of a 50/50 custody ruling without taking all of these facts into account.
You can deny visitation rights if your ex doesn't pay child support.
To the courts, child support and child visitation are two separate issues and they frown upon any parents even attempting to use one to leverage the other. Fortunately, an experienced family lawyer can help you enforce those child support orders in more effective and legally sound ways.
Shepherdsville Divorce & Family Law Attorney
If you're contemplating a divorce, the Law Offices of John Schmidt & Associates is here to help. We will use our experience in resolving child custody battles and other many types of family law matters to benefit you. Our office is conveniently located in Shepherdsville, but we are also proud to serve the surrounding legal communities of Louisville, Elizabethtown, Jeffersontown, Mount Washington, and Radcliff, Kentucky. Call today to schedule a free meeting and ensure sure that you know facts from fiction.
Finding a Good Lawyer
One good way to find a lawyer is to check out their online recommendations, ask friends, acquaintances, or other lawyers and attorneys for referrals and then interview the candidates. You can call my office at 502-509-1490 to schedule a consultation to discuss your options or set an appointment here: https://www.johnschmidtlaw.com/schedule-appointment/
Let Our Experienced Team Help
If you're facing divorce, custody, grandparent's rights, paternity, adoption, criminal charges, personal injury, or need deeds or wills prepared in or around Shepherdsville or Shelbyville or Taylorsville or Radcliff or Elizabethtown or Louisville, Kentucky, rely on our team at the Law Offices of John Schmidt & Associates. We will fight aggressively to help you protect your rights with the goal of obtaining the most favorable outcome. Schedule an appointment here: https://www.johnschmidtlaw.com/schedule-appointment/